Balanced & Optimized
The Secret to Anti-Aging is an Optimized Metabolism
An optimized metabolism burns fat, strengthens your immune system and heals faster.  A balanced metabolism produces more energy to look younger and age slower.   An optimized metabolism maximizes the energy produced from every bite of food, so your body operates at its maximum geno-metabolic potential.
When balanced & optimized, you simply Look Great and Feel Great.
99% Initially Have Significant Metabolic Imbalances
Sadly, nearly 99% of Americans initially tested have significant biochemical imbalances when first getting started.   Of these, 90% have toxic heavy metal levels such as mercury, lead and arsenic that block biochemical pathways.  These blockages cause low energy, fatigue, headaches, hormone imbalances, hair loss and other symptoms of degenerative disease.
When your metabolism is unbalanced, your body breaks down.  You look and feel older.  You gain weight and age faster.
Get Balanced & Optimized as a Younger Looking and Healthy You.
The Tefft Method and Personalized Nutrition

The Tefft Method optimizes your metabolism by correcting nutrient imbalances.  It is Personalized Metabolism-Optimized Nutrition.

The process starts with clinical laboratory testing to identify mineral and toxin imbalances that slow your metabolism.  Your BNA (bio-nutrient analysis) lab test provides a baseline nutrient profile and geno-metabolic blueprint of your metabolism.
We then apply orthomolecular and naturopathic medicine using specific foods and supplements to biocorrect these imbalances and fix your broken metabolism.
How It Works
Fox 11 News Video
Why BioCorrect Nutrition?
Look and Feel Great with BioCorrect Nutrition™
"Thank you for developing your genius. You have done more for me with your nutritional programs than you could possibly imagine."

     

Josh Trentine, RPT, CPT
"Please tell everyone that Fabio loves his hair test program! My energy improved immediately!"

Fabio Lanzoni, Actor, Model
"Tefft's approach ends the guesswork and helps people do more than lose weight, it helps them reclaim high energy and radiant health.  Finally, it's possible to create the perfect nutrition program for a one-of-a-kind body and mind with utmost precision and confidence."

Ms. Fitness Magazine Column
"I am fascinated by your work and believe this type of analysis is long overdue for the general public's well-being.  Recently, I spoke at a financial advisor's national conference and ended each session suggesting that if these people were serious about making the most important investment, investing in their health, they need to examine your material and act appropriately."

– Craig G.
(Financial Advisor) Sacramento, CA
"Thanks for everything…Nutritional consultant, trainer, chiropractor."

Dolph Lundgren – Actor

(Creed 2, Rocky IV, Masters of the Universe, Red Scorpion, Universal Soldier, Expendables)
Great talking to you this morning! Attached are two different blood tests: one from a Quest Lab taken May 4, 2018 and then another one done by a group called GD Biosciences taken on August 3, 2018.  I started taking your supplements on July 4, 2018. So, in as little as one month on your supplements my total cholesterol went from 247 to 227, LDL from 168 to 130, triglycerides 181 to 105, HDL from 45 to 61 and glucose from 110 (pre-diabetic) to HbA1c at 5.1 (normal range).

I feel great, look great and have much more energy. My digestive system (lactose intolerance) has been much better and I have less gas and bloating. I've been about 95% compliant with the diet and 100% compliant with the supplements.  It seems that the supplements satiate my appetite or act as a suppressant.  I don't feel hungry in between meals and sometimes force myself to eat, just to stay in compliance with the program.

Overall, I have nothing but great things to say about the program.

Best regards, Steve Maylish
"I think my metabolism is back to normal.  I'm getting lean again."

Hussam G.
"When I came to…(Dr. Tefft)…I was feeling much older than 59, needed to lose weight, and I wanted a clear plan to live long.  I've just never ever met as truly competent a person as Dr. Tefft.  He's known the answer to questions other Dr.'s don't and in more detail than hardly anyone gets to hear.  My wife would rather I follow Dr. Tefft's diet instead of her own; this makes me so happy because I had little success with her diet and I don't think I could live with it.

With Dr. Tefft's guidance, energy, cholesterol, weight and even male hormone issues are all problems of the past. NOTE: ALL THIS AND MORE IN LESS THAN 1 YEAR"

– Frank C.
(Restaurateur) Dearborn, MI
"I've been working with Dr. Tefft for the past two months and already I have seen a huge difference in my health and physical performance. My metabolism has increased, and I lost 6 lbs. in the first 2 weeks under their program. Their staff is amazing, always answering my calls and checking in on me. Very grateful to be working with them!"

Jason House, Esq. – CEO, Iridium Sports Agency
"I've been yo-yo dieting for over a decade and believe I have jeopardized my health through it.  Last year, I had discovered numerous lumps in my underarm lymph nodes and breast area, I went to see a cancer specialist and he approved an MRI.  After MRI, mammogram and ultrasound, it was recommended that I have an MRI w/ a biopsy.  This frightened me as I did not want to have an invasive procedure.  Before the second MRI, I received my molecular results from the hair test… …which showed an overabundance of calcium, magnesium and other toxins which can cause a disposition to breast cancer.  I immediately stopped taking calcium and magnesium and within a week felt a difference in my lymph nodes.  An amazing thing happened that I did not have to have a biopsy during my second MRI.  If I continued on my current supplemental plan, I probably would have had the biopsy.   Since starting the… …program, my health has improved:

Decrease of lumps in lymph nodes and breast tissue
Experience higher energy levels
Decrease of bad cholesterol levels from 252 to 176
Reduction in mercury levels

Overall, I feel so much better with your program!  Thank you Dr. Greg."

Lucie H., Director of Commercial Real Estate – Chicago, Illinois
"When I first came to… (Dr. Tefft)…I thought I was in pretty good shape, even though I was drinking Rock Star energy drink throughout the day and had some 'issues' with my general health.  After just one week on the program after getting tested, I was extremely pleased with the results: Better digestion, more energy (without the caffeine), less stressed, more and better sleep, more hydrated skin, weight-loss, stopped getting up throughout the night (5 – 7 times) to go to the bathroom.  As I've stayed with the program, over the last six months my results are:

Increased sex drive
More focus; more tolerable toward people in general
More aggressive, ability to concentrate
Thickening of hair, especially the front portion of the hair line
Increased performance, energy, stamina during weight training secessions
Reduced body weight, but an increase in muscle thickness and density
Greater confidence
Sleep patterns improved; I wake up consistently at 6 AM and don't feel tired or sleepy
Upon awakening, my face looks refreshed / healthy "

Adam F.
(Business owner) Newport Beach, CA
"I was suffering from a lack of energy in the afternoon and poor sleep at night…  My trainer recommended Personalized Nutrition… As a result, I did a test and within about 7 days, it was the first time in 2 years I slept through the night… I'm currently world's better…"

Michael Clark, PGA Tour Pro, 2000 Rookie of the Year
"I've gained 7 lbs of muscle, I'm psyched!!  Everyone around me thinks I'm on steroids, I love it!"

Aaron S.
"Dr. Tefft brings us to the final frontier of nutrition, where complete wellness and greater longevity are the status quo… where diet related disease is absent… where each and every one of us can be our healthiest, our fittest — our best… I have always believed in the power of personalized nutrition — so should you… To detoxify and to super-nourish the body according to our personal genetic/metabolic standards is the route we can take to root out the causes of our health problems… This personal reference, nutrition testing, guides you through the most powerful medicine in the world — the inner you — for the rest of your life… use it wisely!"

Jorge Monastersky M.D. cardiologist,Task force board member American Heart Association
"I would like to thank you from the bottom of my heart, for all your help.  I had numerous problems with heart palpitations being the worst.  After visiting two Doctors who did not help me at all, I heard someone talking about you and the hair analysis.   After testing my hair and having our phone conversation. I started on the regiment you prescribed.

My heart palpitations stopped within a week, menopause disappeared.  I lost 14 pounds so far and even a slight arthritic finger disappeared.  I am following your recommendations about diet and vitamins.  I can't thank you enough for giving me my health back.   I have told everyone I know about how wonderful you and your program are."

Nancy Rabuchin, Business Owner
"Thank you again for your contribution to the XXIII Olympiad and your professional representation of the sports medicine field."

Peter V. Uberroth, President, Los Angeles Olympic Organizing Committee
"I have taken your test, and I am on your program, I have lost 14 lbs. in 3 months!!!  WOW!   Thank you!!!"

Amy Cairo
"I spent 6 years in the US Air Force as an aircraft mechanic. I toured Iraq, Turkey and a number of other places working long hours, under great stress (18- hour days fixing planes wearing a flack jacket and carrying a rifle). When I got out of the service I found myself with chronic fatigue, mood swings, severe depression, muscle twitching, weight loss, and no MDs could tell me why this was happening or provide any relief.

After 10 specialists, 4 MRIs, 5 x- rays, a colonoscopy, 5 different blood tests and an EKG, they concluded there was "medically nothing wrong with me." They couldn't have been proven to be more wrong. After several medical nutrition tests with Dr. Tefft I found out what was actually causing my health problems and exactly what to do with foods and personally designed supplements to correct it.

Now I'm 'well' on the road to restored health and support is just a phone call or email away!! I'd recommend that anyone quit guessing, get tested and start knowing exactly which foods and supplements your body needs to heal and feel better."

Brett W.
(Entrepreneur) Nashville, Tennessee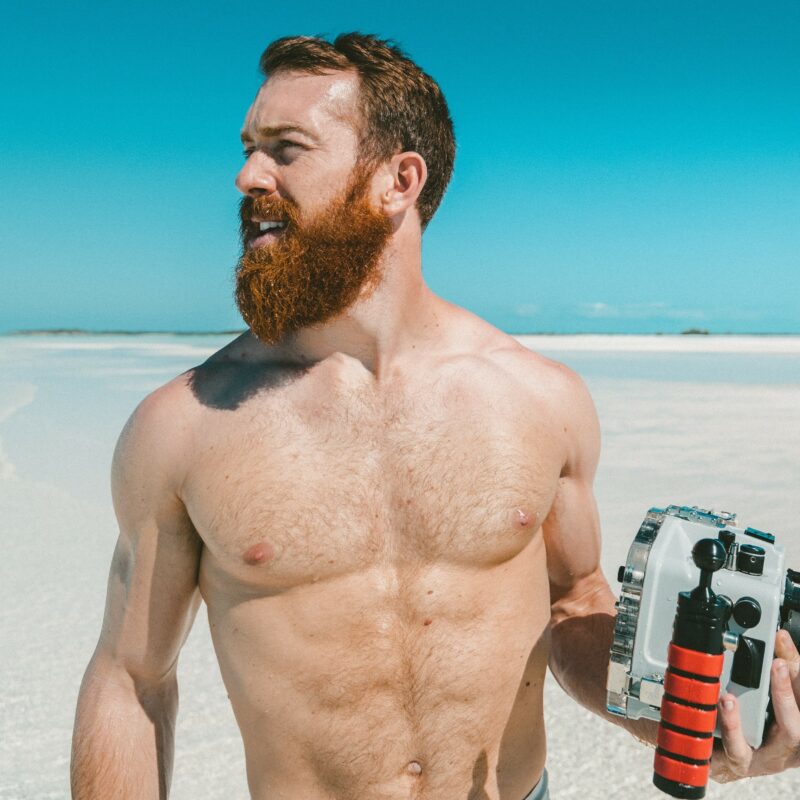 Look Great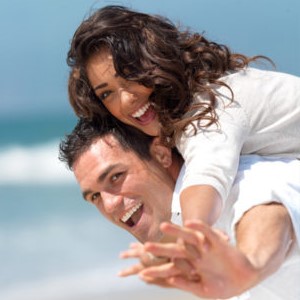 Feel Great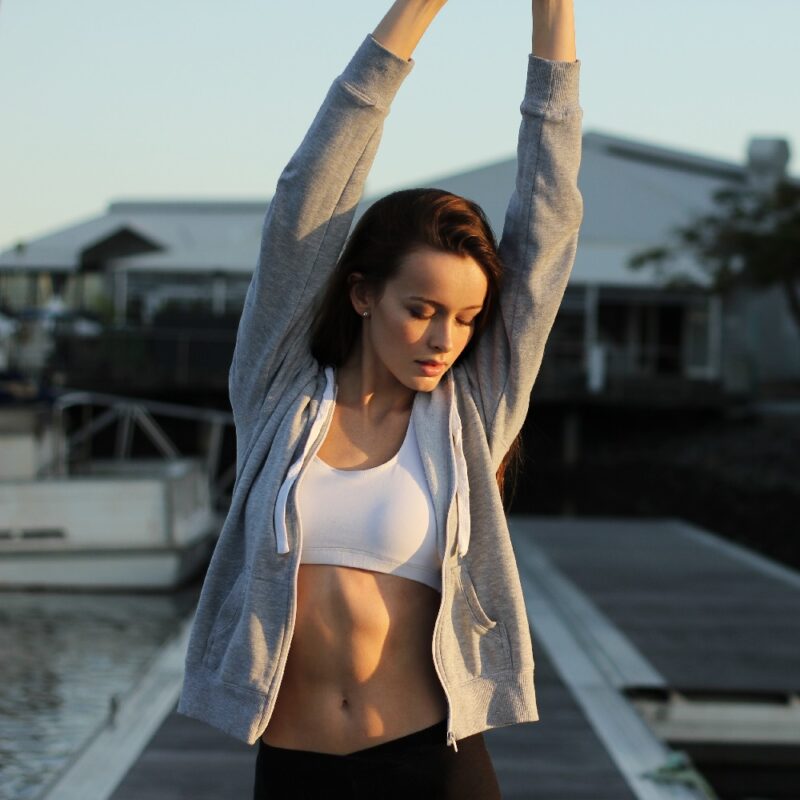 Lose Weight
Simple 4-Step Process
We begin by analyzing your metabolism with a medically-proven laboratory test.  It tells us how you digest food, how your cells absorb and utilize nutrients, and eliminate wastes. We use these results to develop a personalized nutrition plan recommending biocorrective foods & all natural nutraceuticals to correct biochemical imbalances for a balanced, optimized metabolism.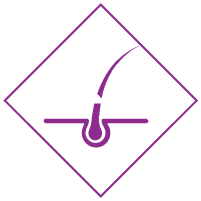 1. Collect
Send in a hair sample for laboratory analysis. A simple-to-use hair collection kit will be mailed to you when you purchase a BNA test.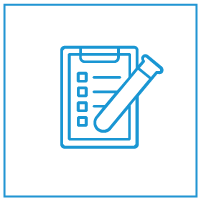 2. Detect
A clinical laboratory will generate a report detailing your nutrient and metabolic status and it will be sent to you by email.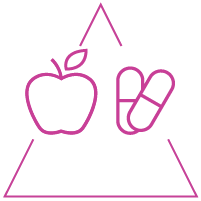 3. Correct
You will receive a plan outlining which bio-corrective foods and supplements you should take to achieve optimum metabolic health.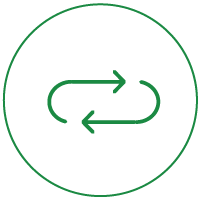 4. Recheck
Measure your progress and refine your program by rechecking your nutritional status every 2-3 months.
It's Convenient & Simple
No doctor office visits or blood tests.

Everything can be done from the convenience of your own home.

No unnecessary supplements to waste your money or do you harm.

No fad diets.  Simply eliminate foods that caused mineral excesses and add foods and supplements to reduce deficiencies.

We use all natural, hypoallergenic, non-gluten, USP-grade supplements specifically formulated to address nutrient imbalances identified by your BNA lab test.
Let Us Help Address Your Health Concerns